LANCE WALLACH, CLU, CHFC
National Society of Accountants Speaker of the Year

EDUCATION 
Baruch College (CUNY), Baruch College Graduate School

The American College – Chartered Financial Consultant (ChFC)

The American College – Chartered Life Underwriter (CLU)

The Institute for Investment Management Consultants – Certified

Investment Management Consultant (CIMC)
GUEST LECTURER
Baruch College (Taxes on Tuesdays)

Long Island University

C.W. Post Graduate School of Accountancy 

Speaker at more than 20 conventions yearly, including the annual national conventions of the American Association of Attorney – Certified Public Accountants, National Society of Accountants, National Network of Estate Planning Attorneys, National Association of Tax Practitioners, National Association of Enrolled Agents, National Association of Health Underwriters, American Society of Pension Actuaries, Employee Benefits Expo, Health Insurance Underwriters, NAPFA, NAIFA, FPA, NABA, ALPFA, state CPA societies, Tax Institutes.

Medical and insurance conventions

CLU Societies

 

CPA/Law Forums throughout the USA

Estate Planning seminars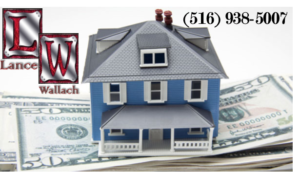 Lance Wallach, a member of the AICPA faculty of teaching professionals and an AICPA course developer, is a frequent and popular speaker on topics such as retirement plans, financial, estate planning, reducing health insurance costs, tax-oriented strategies at accounting and financial planning conventions.

He has authored numerous books including The Team Approach to Tax, Financial and Estate Planning, Avoiding Circular 230 Malpractice Traps and Common Abusive Small Business Hot Spots, and Sid Kess' Alternatives to Commonly Misused Tax Strategies: Ensuring Your Client's Future, all published by the AICPA, and Wealth Preservation Planning by the National Society of Accountants. His newest books CPAs' Guide to Life Insurance and CPAs' Guide to Federal and Estate Gift Taxation will be published this spring by Bisk CPEasy.
Mr. Wallach has written for numerous publications including the AIPCA Journal of Accountancy, AICPA Planner, Accounting Today, CPA Journal, Enrolled Agents Journal, Financial Planning, Registered Representative, Tax Practitioners Journal, CPA/Law Forum, Employee Benefit News, Health Underwriter, Advisor and the American Medical Association News. Mr. Wallach is listed in Who's Who in Finance and Industry and has been featured on television and radio financial talk shows, including National Public Radio's "All Things Considered" and NBC television. 
Start exploring our website and learn how we can help you before the IRS comes knocking.
Testimonials
• Amanda J. Andrews Associate Counsel, Legal Division Arkansas Insurance Department
• "Mr. Wallach, Thank you for providing me with this information. I will review it next week and, I'm sure, be in touch. I very much appreciate your help."
• Corman G. Franklin Office of the Assistant Secretary for Policy U.S. Department of Labor
• "Mr. Wallach, thanks so much for taking the time to talk to me ..today about VEBAs. Any information you can send me would be helpful. Hopefully, we can work together in the future as interest in VEBAs increase."