Protect your clients – and yourself – from all kinds of financial chicanery and stupidity with this vital book.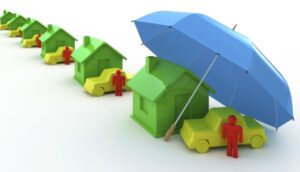 It doesn't matter if a financial error was made because of malice or ignorance – the end result is that you lose money. Luckily, you don't have to sit idly and take it.
If you have "Protecting Clients from Fraud, Incompetence and Scams," you can identify and avoid the dysfunctional sectors of the financial industry, steer clear of the fallout from the Madoff Era, and guide your clients to real, healthy, sustainable returns.
This powerful book Pinpoints dysfunctional sectors within the financial industry and offers advice against frauds and scammers Shows how a team approach to asset management can ward off financial predators Offers practical strategies and tools to combat client risk for Risk and Asset Management
Offering insightful information to protect your clients from all sorts of frauds and incompetence, this essential guide equips you with tips and techniques to spot the red flags of fraud and prevent it before it starts.
Every financial expert out there knows that bad faith and bad planning can take down even the biggest firms, wiping out billions of dollars of value in an instant. Whether it's internal fraud, a scammer, or an incompetent planner that takes your client's cash, the bottom line is: that money is gone and the loss should have been prevented.
Filled with authoritative advice from financial expert Lance Wallach, Protecting Clients from Fraud, Incompetence, and Scams equips you as an accountant, attorney, or financial planner with the weaponry you need to detect bad investments before they happen and protect your clients' wealth—as well as your own.
Sharp and savvy in its frank, often humorous, and authoritative examination of financial fraud and mismanagement, you'll learn about the dysfunctional sectors in the financial industry and:
Protecting your retirement assets
Asset protection basics
Shifting the risk equation: insurance maneuvers
Reevaluating existing insurance
What financial advisors and insurance agents "forget" to tell their clients
The truth about variable annuities
What you must know about life settlements
The smart way to approach college funding
The news for the past two years has been filled with gloom and dangers: swindles, Bernie Madoff, rip-offs, and the collapse of Bear Stearns and Lehman Brothers. But the party's over, and with that era done, it's more important than ever for you to perform due diligence on all financial maneuvers affecting the money you oversee and provide your clients with assurance in the form of practical solutions for risk and asset management.
A pragmatic blueprint for identifying trouble spots you can expect and immediately useful solutions, Protecting Clients from Fraud, Incompetence, and Scams equips you with the resources, strategies, and tools you need to effectively protect your clients from frauds and financial scammers.