WASHINGTON –The Internal Revenue Service announced the selection of Guy Ficco as the next Deputy Chief for IRS Criminal Investigation (IRS-CI). He will oversee 20 field offices and 11 foreign posts, including approximately 2,000 special agents investigating tax fraud and other financial crimes.
"The Deputy Chief position demands someone with vast experience in tax law and financial crimes, but also a passionate leader who can further the development of CI's workforce", said Jim Lee, Chief of IRS Criminal Investigation. "After nearly three decades serving our agency in various roles, Guy's experience will prove invaluable as we continue uncovering financial crimes around the world."
Ficco currently serves as IRS-CI's Executive Director of Global Operations where he oversees CI's policies related to investigations, as well as the agency's international footprint. He provides executive leadership over CI's Financial Crimes, Asset Recovery and Investigative Services, Special Investigative Techniques, and Narcotics and National Security sections, as well as CI's International Field Operations.
Ficco will replace Jim Robnett, who will be retiring July 15 after 36 years of service at the IRS, 28 of which were with IRS-CI.
In previous IRS-CI positions, Ficco served as Special Agent in Charge, providing oversight and direction in matters relating to criminal investigation activities and programs for the Philadelphia Field Office. Additionally, during his tenure he held various leadership roles including Supervisory Special Agent in the Washington Field Office, Senior Analyst in both Financial Crimes and International Operations sections, Assistant Special Agent in Charge for the Washington Field Office, Director of Special Investigative Techniques, Washington DC, and long-term actor for Deputy Director, Strategy.
Ficco served as a Congressional Fellow through the Government Affairs Institute at Georgetown University, assigned to the Permanent Subcommittee on Investigations in the Senate Homeland Security Committee. He holds a bachelor's degree in business administration with a concentration in Accounting from Dominican College in New York. He is a Certified Fraud Examiner and joined IRS Criminal Investigation in 1995.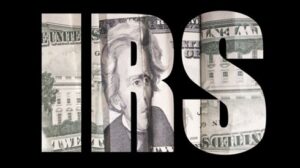 IRS-CI is the criminal investigative arm of the IRS, responsible for conducting financial crime investigations, including tax fraud, narcotics trafficking, money-laundering, public corruption, healthcare fraud, identity theft and more.
IRS-CI special agents are the only federal law enforcement agents with investigative jurisdiction over violations of the Internal Revenue Code, boasting a nearly 90 percent federal conviction rate. The agency has 20 field offices located across the U.S. and 11 attaché posts abroad.